Community Involvement

Patty Peck Honda Community Involvement
Patty Peck Honda is proud to serve our customers and our community. We are long-time contributors and supporters of many worthwhile organizations and events in and around Madison County and Jackson, Mississippi. Our commitment to giving back to our community is very important to us and continues all year long. Below are just a few of the recent events we have been involved with.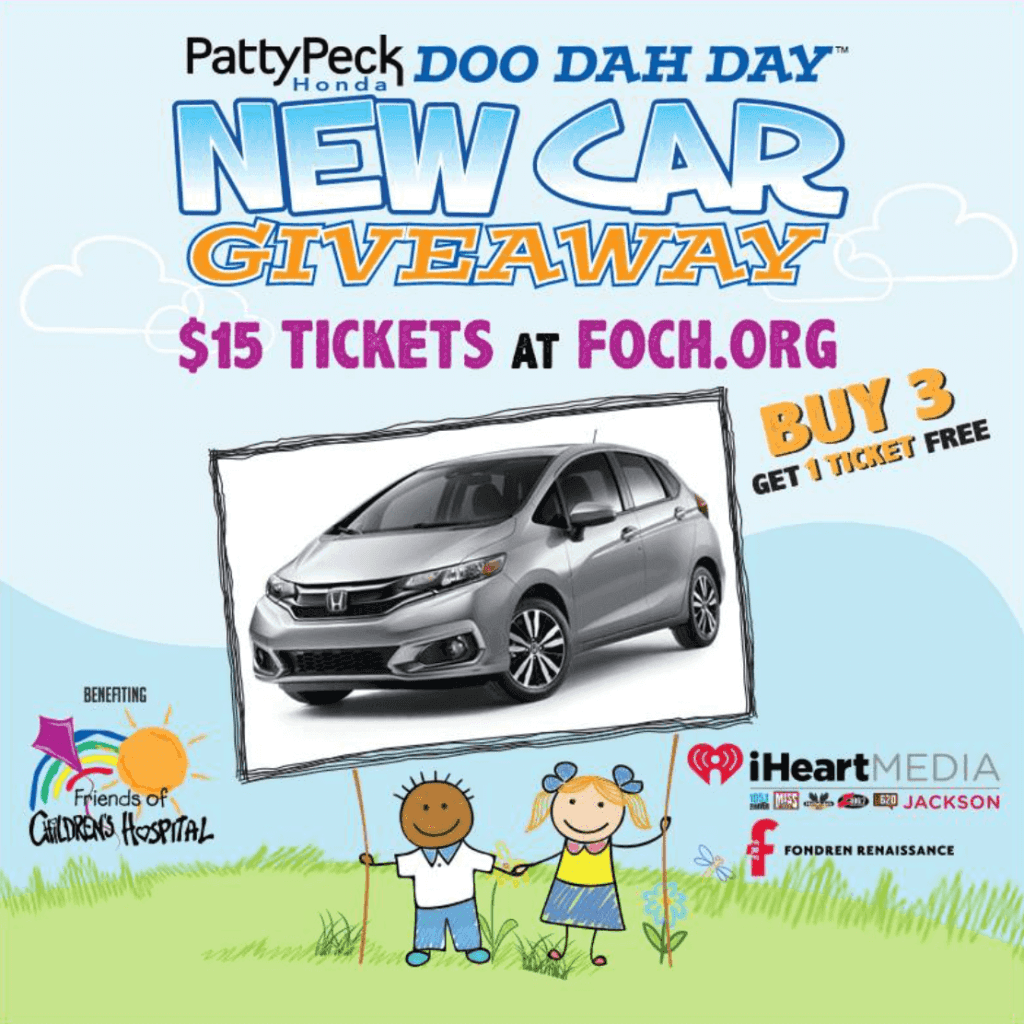 Patty Peck Honda Doo Dah Day New Car Giveaway
UPDATE: The winners is Michael Ray of Kosciusko MS. Thank you all for your participation in supporting the Friends of Childrens Hospital. 
We are happy to present a new 2018 Honda Fit EX CVT for this years Raffle. This is your chance to support Friends of Children's Hospital and potentially drive away in a new Honda. Learn more about the Raffle and 2018 Honda Fit
Purchase a $15 raffle ticket or buy 3 tickets, you get one FREE, online at Friends of Childrens Hospital.  Ten Key Finalists will be drawn from all entries in the weeks leading up to the giveaway.
All Key Finalists will gather on June 15th in Fondren on the grounds of Duling Hall to see which lucky key will open the SPQ Treasure Chest with the keys to the 2018 Honda Fit inside. Buy your tickets before April 20th and you'll have TEN chances to be a Key Finalist!
You can also purchase tickets at our Service Cashier's Desk. Be sure to listen to all the iheartRadio stations to hear each week's Key Finalist.