How to Enter Honda Civic Radio Code

Wondering why your Honda Civic radio is prompting you to enter a code? In the event that you replace your battery, or your battery dies and then is jumped, your vehicle will need to have this code re-entered. Before you look for your Civic radio code, see if holding the radio power button for a few seconds solves the problem. If so, you will not need to enter the code. If this doesn't work, read on to learn how to find and enter your Honda Civic radio code.
Finding Your Honda Civic Radio Code
If you find yourself locked out of your Honda Civic radio functions, here is how you can find your code:
See if your code is located in the glovebox or in your owner's manual. It is likely that it will be located on a sticker with the radio serial number.
Use the OEM site to access your code online. Enter the information required and make sure you have your zip code, phone number, email address, VIN number, and radio serial number handy.
If you still need assistance in finding your radio code, our service center can help. Our certified technicians specialize in Honda and can quickly find the code for you.
How to Enter Your Honda Civic Radio Code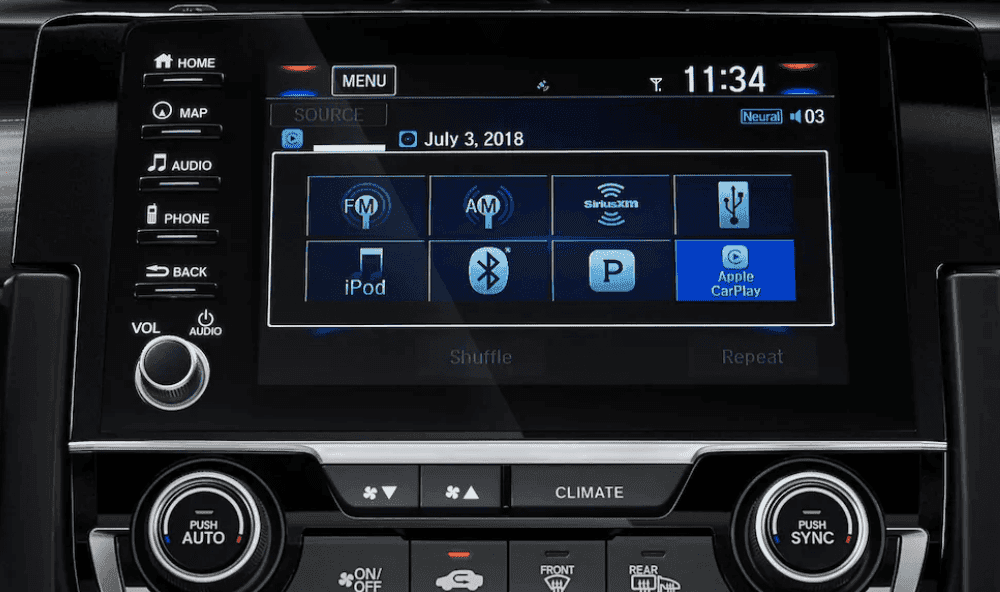 Now that you have acquired your code, restoring your Honda Civic radio functions is actually quite simple. All you need to do is enter the code using the radio preset buttons on your Civic. For example, if your Honda Civic radio code is "44771," you would press "4" twice, "7" twice, and "1" once. That's it! Once you enter the code, your system should unlock giving you instant access to your Honda Civic radio functions.
Rely on Patty Peck Honda for Your Service Needs
Do you still need help entering your Honda Civic radio code? No problem! The team at the Patty Peck Honda service center is here to help. Contact us if you have any additional questions!
More From Patty Peck Honda
The 2019 Honda CR-V dimensions help make life easier inside and out, by providing a roomy cabin to pack all your gear while also helping you slide into a Jackson parking space with ease. Learn more about how this capable crossover does more for you. Honda CR-V For Sale CR-V Interior Dimensions The Honda…

With all the Honda SUVs to choose from, drivers may be wondering, "Does the Honda Pilot have AWD?" The answer is yes! You can find all-wheel drive available on most models, though front-wheel drive is standard. If you find yourself battling tough road conditions in Madison, or wanting to leave the pavement for trails less…

No one wants to be in this situation, but sometimes life throws you curveballs where you find yourself thinking, "I can't make my car payments – what are my options?" There are steps you can take if you can no longer afford your monthly payment. Learn more from the experts at the Patty Peck Honda finance center….