How to Enter Honda Civic Radio Code

Wondering why your Honda Civic radio is prompting you to enter a code? In the event that you replace your battery, or your battery dies and then is jumped, your vehicle will need to have this code re-entered. Before you look for your Civic radio code, see if holding the radio power button for a few seconds solves the problem. If so, you will not need to enter the code. If this doesn't work, read on to learn how to find and enter your Honda Civic radio code.
Finding Your Honda Civic Radio Code
If you find yourself locked out of your Honda Civic radio functions, here is how you can find your code:
See if your code is located in the glovebox or in your owner's manual. It is likely that it will be located on a sticker with the radio serial number.
Use the OEM site to access your code online. Enter the information required and make sure you have your zip code, phone number, email address, VIN number, and radio serial number handy.
If you still need assistance in finding your radio code, our service center can help. Our certified technicians specialize in Honda and can quickly find the code for you.
How to Enter Your Honda Civic Radio Code
Now that you have acquired your code, restoring your Honda Civic radio functions is actually quite simple, it only requires one step:
Enter the code using the radio preset buttons on your Civic. (For example, if your Honda Civic radio code is "44771," you would press "4" twice, "7" twice, and "1" once.)
That's it! Once you enter the code, your system should unlock giving you instant access to your Honda Civic radio functions.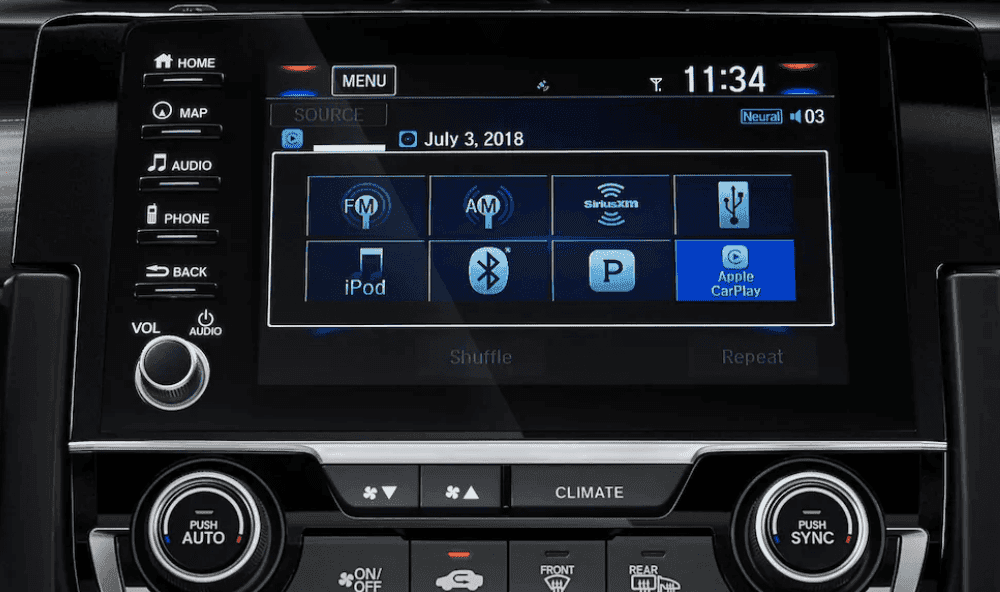 Rely on Patty Peck Honda for Your Service Needs
Do you still need help entering your Honda Civic radio code? No problem! The team at the Patty Peck Honda service center is here to help.
Contact us if you have any additional questions! Or visit us in person, we are located in Ridgeland, near Brandon and Madison.
More From Patty Peck Honda
The 2021 Honda Accord is a stylish midsize sedan that not only delivers powerful and efficient performance, but also offers a well-crafted interior loaded with convenient features to keep you comfortable, connected, and secure on Ridgeland streets. Learn more about all that the Honda Accord interior has to offer in this guide from Patty Peck Honda, and…

The new Honda CR-V delivers efficient performance and comes with tech-savvy features to elevate your Madison-area driving experience. But, how much is a 2021 Honda CR-V? You'll be pleased to find out that the Honda CR-V price starts at a remarkably affordable $25,350*. Explore the CR-V price by trim level and find out about the…

The 2021 Honda Odyssey interior not only offers plenty of room for the whole family to ride in comfort, but it is also packed with convenient features designed to keep everyone safe, connected, and entertained. Whether you are driving across town in %%target-city_1%% or heading out on an epic road trip, the new Honda Odyssey…