How to Wash a Car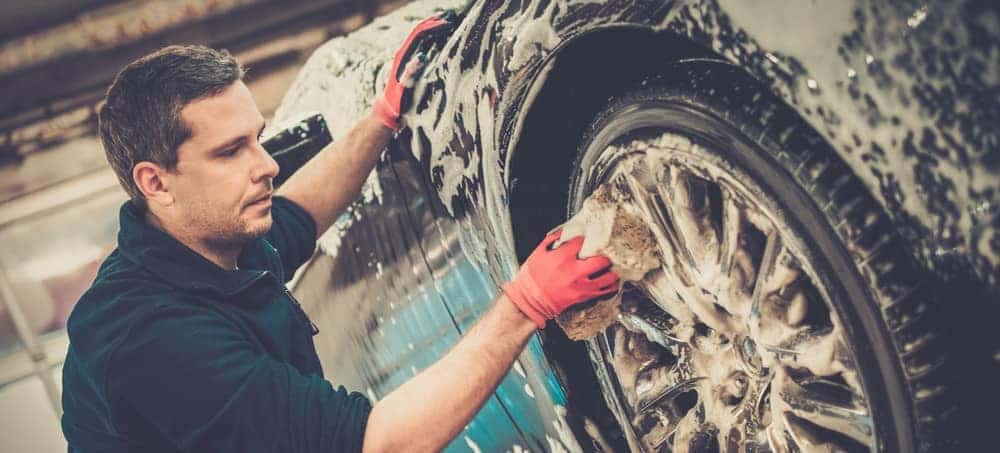 It's not difficult to learn how to wash a car, but learning how to clean like a pro takes the right tools and techniques. Want to know how to wash at home to bring out the very best of your vehicle's beauty? We're here to guide you through the process, step by step. Let's start with what to wash a car with.
Car Washing Checklist
Before you start the water running, it's important to make sure that you have everything that you need. Luckily, most of these supplies can be found in the home. If you're running low on soap and microfiber cloths, feel free to stop by our service center near Nashville for a pitstop!
Two washing buckets and one rinsing bucket
A hose connected to water source
Many microfiber cloths or towels
Wash mitts or sponges
Brush
High-quality car wash detergent
Washing Your Car by Hand
First, be sure to dress for the part. You'll probably get plenty of soap and water on your clothing, so try to wear something comfortable that can get a little messy. Once you're ready to go, follow these steps for a good scrub:
Fill your three buckets with water and add detergent to two of the buckets according to the label.
Start by hosing off your car from top to bottom, aiming your nozzle downward as you spray to move grit and debris away from the car's surface.
Begin with your wheels. Take your brush and get into the wheel openings and sidewalls. Use wash mitts to scrub the surface of the tires. Be sure to rinse off your sponges and mitts to keep them clean as you go.
Move onto the body of the car with a large wash mitt or sponge. Work from the top to the bottom of the vehicle, spraying off the car as you go to prevent soap spots.
Give the underside of your car a spray as well to get rid of road grime that you might not see.
Finish off with a thorough towel dry, using as many microfiber cloths as you need.
Consider waxing your car to keep that beautiful finish going!
Get Expert Car Care at Patty Peck Honda
Now that you know how to wash your car like an expert, find out how to clean leather car seats and how to clean your floor mats to make the interior of your Honda as sparkling clean as the exterior. Learn more about the difference between a hand car wash vs. a touchless car wash to find out which is a better choice to keep your Honda looking its best. If you find you're short on time, why not let Patty Peck Honda take care of everything? Contact us to set up an appointment at our dealership, near Franklin and Clarksville.